Read this post in it's original form on jare.cloud!
Do you need motivation? Learn how to influence people and make friends with this quick cheat-sheet, straight from the mind of someone who's almost a narcissist!
No, wait, before you click off thinking 'yeah yeah edgelord' consider this: the people who know most about how to manipulate people are those with Cluster B Personality disorders – like narcissism or, in my case, anti-social personality disorder. You can read more about my various diagnoses here, and how I've managed to overcome most of the disadvantages of having the mind of a maniac.
Regardless of how you look at it, the act of influencing is indeed a form of manipulation. Your goal is to drive a result, and that result is making friends – and your means are all positive, helpful, and adding value. There's nothing nefarious going on here, just a silly 'bad word!'
1. Anticipate Their Needs
Maslow's hierarchy of needs teaches us that people require certain things in a certain order in order to achieve fulfillment or happiness. People worried about being bombed usually aren't focusing on reaching their inner potential with the cello. If you can get a grasp on the evolution of someone's needs, you can help them achieve these goals – and together, you'll conquer more barriers faster. They'll be grateful.
What is Maslow's hierarchy? Click here to read my other article on happiness pyramids, and how they apply more generally and in first-world populations. In reality, everyone's Maslow hierarchy of needs is individual and their own experiences, desires and barriers apply.
For instance, at school or work there might be subjects where you're stronger, and the person or people you're looking to influence might be lacking. In this kind of situation, you can lend your know-how in small and maybe even subliminal ways – if you lend a hand, chances are it'll gain you some affection.
2. Create Opportunities to Share Time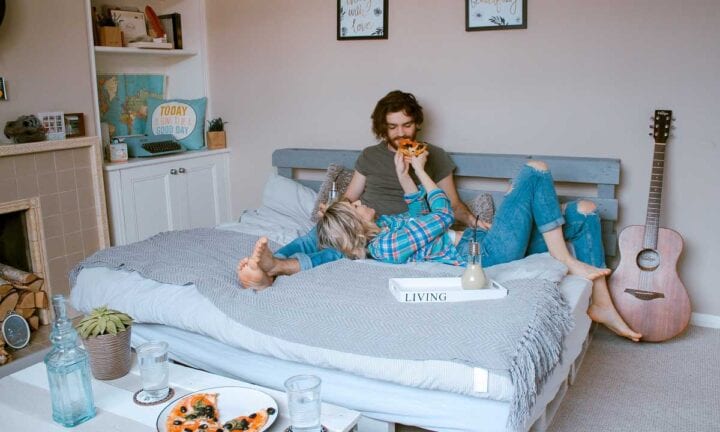 This one is a no-brainer. A long time ago a friend was giving me her opinion of winning the affection of someone of her same sex, and recommended that I maximize the amount of time I'm around that person. The theory was if I was there more often, and able to talk and listen more often, then that person would become more attached to me and I would eventually become someone of more value to them. It was true!
Following Maslow, we could find or anticipate the activities these people or this person likes to or may like to partake in. We can recommend they join us – whether it be groceries or some other basic human need, or something higher on the happiness pyramid like chess club. Be creative! Everyone's heard 'want to join me for a coffee?' but not many people hear 'let's go ziplining!' that often.
The internet is awash with ideas on how we can spend more time with people to deepen friendships, or to spend more time with our partners. As with anything else on the internet: take what you read with a grain of salt, and apply your own reasoning and logic on the tips and tricks you read. It's your life, remember!
3. Listen More, Speak Less
This piece of advice is helpful across segments of anyone's life. It seems that a generational problem we're facing is that people will often listen enough to form an opinion and then – as if they like to hear their own voice – will interrupt, speak up and move the conversation off the original speaker's point. Try to avoid this! According to Maslow theory, we can identify which of their tiers of needs are being met and what their more critical problems are. Someone trying to find housing is more concerned about meeting that basic need than they are about finding a partner. Focus on the problems that resonate with the person, and actively listen – find the points and passion in their story – and think before you respond!
Interested in how people with psychoses think? You can read a creative piece about symptomatic thoughts I authored here!